Mission and History of CARE for Children
Mission Statement:
CARE for Children is a non-profit organization dedicated to improving the lives of children of all abilities.
Vision Statement:
The realization of an ability-focused culture which helps children cultivate independence, empowers families, and creates a community which fosters the dignity of all.
Core Values:
Inclusion
Building a community which embraces children of all abilities.
Collaboration
Working together as an organization and in our community to support our mission.
Integrity
Unwavering commitment to organizational accountability, best practices and respect for all.
Sustainability
Maintaining organizational stability to meet the evolving needs of the children and families to whom we provide services.
Excellence
Cultivating effective leadership which ensures high quality operations and services that engage, empower and inspire.
DEI Statement:
Inclusion, equity and diversity are central to CARE for Children's organizational culture, and the services we provide.  By valuing and respecting differences, abilities and perspectives; and focusing on working together, CARE strives to create a community which fosters the dignity of all.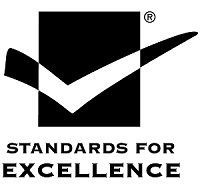 Seal of Excellence
CARE for Children was re-accredited under the Standards for Excellence Program in 2013.  Originally certified in 2004, the organization again underwent re-certification in 2007. The Seal representing the Pennsylvania Association of Non-profits Standards for Excellence Program recognizes that CARE met or exceeded 56 standards set forth that demonstrate exemplary management, governance, and accountability within the non-profit sector. CARE proudly displays the Standards for Excellence logo to demonstrate our commitment to upholding the highest standards of ethics and accountability.  To see a complete version:
The Standards for Excellence®: An Ethics and Accountability Code for the Nonprofit Sector
Charitable Registration
The official registration and financial information of CARE for Children may be obtained from the Pennsylvania Department of State by calling 1-800-732-0999. Registration does not imply endorsement.
---
The History of CARE for Children
The Story of the McKean County Society for Crippled Children
The written history of any organization naturally begins with the circumstances of its founding. The McKean County Society for Crippled Children began as an idea held by a few men – that idea being that the welfare of children with disabilities should not be left to chance, that an area as large as McKean County should have a formally organized body whose sole purpose was to better the lot of children with disabilities. Accordingly, on July 26, 1924, a group of men met in Bradford to consider founding such an organization.
Significantly, these first people to concern themselves with the needs of children with disabilities represented three groups in the county; government, the public schools and the Rotary Clubs. For the years of the Society's existence, these same three groups continued to provide most of the guidance, support and services for children with disabilities in McKean County. At this first historic meeting in July, it was decided to proceed with a county-wide society, and that membership in the society should be limited to Rotarians in McKean County. Accordingly, on August 14, 1929, the Society was officially founded.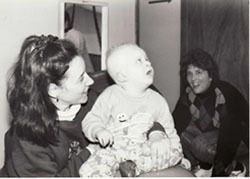 The new Society's only tangible property consisted of a sheet of paper containing the names of 79 children with disabilities who needed help. There was no money in the bank, no office help, no nurse- not even a desk, a file or a typewriter. Nevertheless, at its first meeting in 1930, the new Board of Directors voted to conduct a children's clinic sometime in the month of January. Dr. Arthur G. Davis, an orthopedic surgeon from Erie, was secured to conduct the clinic and perform the necessary surgery. Operations were on a very modest budget for the first year. Receipts (all from the Bradford and Kane Rotary Clubs) totaled $850.50, while expenditures were $774.17. Toward the latter part of 1930, it was realized that immediate attention must be given to raising funds. The Board of Directors invited the Port Allegany and Smethport Rotary Clubs to join in the movement and, at the same time, set up quotas for the areas outside of Bradford.
The provincial idea that Rotarians only should be members of the new organization was soon abandoned, and other civic groups were invited to participate. Individual memberships at $1.00 or more per year were authorized in 1931 and this remained the principle way of raising operating funds. Although early efforts to raise money included raffles, entertainment and home talent shows, the basic membership campaign began to emerge as the primary way of funding the Society's work. An additional source of income was developed in 1939, when memorial cards were sold, which in their first year netted almost 10% of the total budget.
Transforming into the McKean County Easter Seals Society
In September 1963, the Society applied for funding through the Bradford Area United Way in an effort to support the United Way concept. Just a short time later, the Society was included in the Kane Area United Way, Port Allegany United Fund and Smethport United Way (formerly Smethport Community Chest). In 1968, the McKean County Society became affiliated with the Pennsylvania Easter Seal Society. With the services, such as employee pension program, camping programs, educational programs and guidelines available through the State and National organizations, came the responsibility for name change and meeting standards. The McKean County Society for Crippled Children became the McKean County Easter Seal Society.
In 1994, however, "in order to reduce expenses, Easter Seal created districts within the state instead of maintaining the county relationship. Just prior to this districting project, the McKean County chapter had paid as much as $10,000 in annual dues to Easter Seal which reduced available benefits to the county.
A Time of Transformation
At this point, the McKean County Society elected to disaffiliate with Easter Seal as did many other counties in Pennsylvania. "We felt we could not survive this organizational change by Easter Seal. We reverted to our original designation as McKean County Society for Crippled Children."   With the negative connotations of the word "crippled," it is not an appropriate term to use in the name of such an organization. In the words of one parent, "The word sounds so definite and without hope. This agency gives hope to parents! Your name should reflect that." We turned to the young people of this county for suggestions on a new name. After listening to what they had to say, we decided on a more positive and upbeat name for our agency. Each letter in the name CARE represents a service we provide: Consultation, Adaptation, Rehabilitation and Education.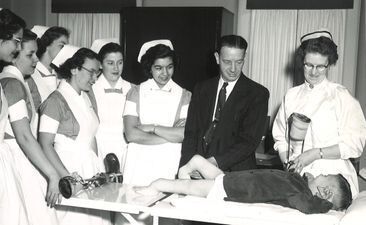 In 2003, McKean County CARE for Children officially changed its name to CARE for Children to reflect the organization's ever-expanding demographics and to reflect that service is available to children in the surrounding areas.
CARE for Children actively promotes a culture of inclusion and it is mirrored in our mission statement adopted by the board of directors in 2002: CARE for Children is a non-profit organization dedicated to improving the lives of children of all abilities. The vision for the organization is the propagation of a truly ability-focused culture which aims to empower children of all abilities, encourage community-wide inclusion, promote healthy development, prevent childhood injuries, and advance early learning as the foundation for student success.
A Remarkable Time of Growth
In response to the needs of the community, over the past decade the organization has added several services and programs in addition to the original services of physical therapy, orthopedic clinics and the Rainbow Corner Preschool.
In 2002, Early Intervention Special Instruction was added to the roster of services.
In 2003, Occupational Therapy was added to the roster of services.
In 2005, Family Support Services were added.
In 2006 CARE was established as the lead agency for Safe Kids McKean County and undertook establishing a network of child safety and injury prevention programs, countywide.
In 2008, CARE began offering Early Intervention Physical Therapy services in Warren County.
In 2009, CARE began offering Early Intervention in Potter County.
In 2013 CARE added Speech and Language Services to its roster of services. 
In 2014, CARE formalized its Family Support Program by hiring a licensed social worker to provide social work services and oversee the child safety and injury prevention program.
In 2019, CARE took over the management of McKean County Cribs for Kids
A New Home for CARE for Children
During its strategic planning session in 2007, the board of directors identified the purchase or lease of a facility which would increase the visibility of the organization and provide a Community Center for Children of All Abilities' as a strategic initiative. Through the purchase or construction of a new facility, the goal was for CARE to better support and expand the mission.
In 2009, CARE for Children purchased land at 723 East Main Street in Bradford. Under the direction of the CARE for Children Board of Directors and architectural firm R.W. Larson & Associates, Rick Larson, principal architect, CARE began planning its new home.
On May 7th, 2012, CARE for Children launched the public phase of its 'Building Campaign for the Future of Children of All Abilities' to support the construction of the organization's nearly-10,000 square-foot facility at 723 East Main Street in Bradford, Pennsylvania. The organization asked the community to come together and "Help CARE Grow!"
With a lead gift of $1,000,000 from Zippo Manufacturing Company, Owner and Chairman of the Board, George W. Duke secured the naming rights of the facility, which is named for Ashley Booth Griffin, who tragically lost her life in an automobile accident in 2008.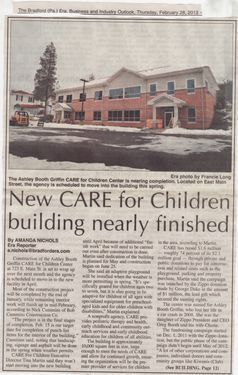 Calling it a "divine inspiration", Mr. Duke saw this as the perfect opportunity to bring attention to CARE, and to honor Ashley's memory.
Ashley's parents, Zippo President and Chief Executive Officer, Greg Booth and his wife Cherie, were "floored, thrilled, blessed beyond comprehension that something like this would come out of the tragedy of losing our beautiful Ashley" and they take great comfort in knowing that her daughters, Jaden and Tayga, will proudly remember their "mommy" through the facility that bears her name and serves children such as themselves.
The new facility officially broke ground on June, 25th, 2012 with the overarching goal for the center to better support services and allow for future expansion of services; emphasize service delivery by CARE's commitment to pediatric program expansion and accessibility; and strengthen the identity of the organization by making it a constant presence and enduring asset for the entire community. More than just a permanent home for CARE, the Ashley Booth Griffin CARE for Children Center purpose is to meet the ever-changing treatment needs for children and their families.
Bob Cummins Construction was awarded the project with a low bid. Nick Cummins provided project management for Cummins. Building Committee Chair, Joe Yaros; Pete Buchheit, Facilities Manager at the University of Pittsburgh Bradford (a community volunteer); the Building Committee members; and Executive Director, Tina Martin provided project oversight on behalf of CARE for Children. The construction took approximately 10 months with few delays.
The official dedication was book-ended by a reception on Thursday evening, May 16th, attended by 160 donors and supporters, who were treated to tours of the new building. A special children's dedication, attended by 69 children and 52 adults, was held on Saturday, May 18th and featured crafts, games, an obstacle course, a clown, and giveaways of safety items such as bike helmets and reflectors.
Board President, Mick Marshall stated: "The completion of the Ashley Booth Griffin CARE for Children Center is not the culmination of our goals but the beginning of a new era at CARE.
Continued Growth to Meet the Needs of Local Children
Since 1924, CARE for Children has been a visible presence in the community, providing continuity of services with professionals and support staff. We hope to continue to positively impact the lives of the children and families we serve.
*Historical information prior to 2000 was compiled by R.B. Bromeley.