Developmental Playgroup (24-42 Months)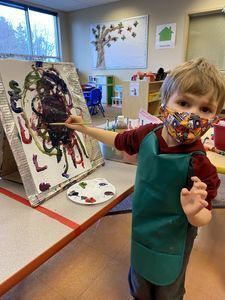 2023-2024 Early Learning Calendar
General Information
The toddler developmental playgroup is geared for children 24-42 months old and encourages children's exploration of the world around them using their senses, creativity and imagination. The playgroup works to enrich each child's development through music, stories and creative play in a language rich environment and by incorporating sensory activities and developmentally appropriate play.
Program model based on developmental best practices 
Low staff to program participant ratio
Staffed by Experienced Childhood Educators
Safe and fun environment
Staff will participate in bathroom training in cooperation with a home program
Location
CARE for Children
at the Ashley Booth Griffin CARE for Children Center
PO Box 616 ~ 723 East Main Street
Bradford, PA 16701
*Early Learning Program participants use Russell Boulevard entrance
---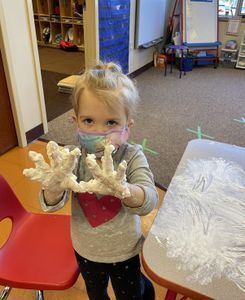 Registration for 2023-2024
Registration for the 2023-2024 school year begins on Tuesday, March 7, 2023 for returning preschool students and current playgroup participants who will be moving up to preschool.  Registration will open to the public on Monday, March 20, 2023.
Completed forms and the registration fee can be returned by mail to CARE for Children, P.O. Box 616, Bradford, PA 16701 or dropped off at the Ashley Booth Griffin CARE for Children Center.  
Please note, enrollment is not complete until the registration fee is paid.  Please include the registration fee (cash or check make payable to CARE for Children) with your completed registration forms.
---
2023-2024 Schedule
Monday and Friday Sessions (2 times per week) ~ 8:30 a.m. to 10:30 a.m.   
Children must be at least 24 months-old when beginning playgroup.  Playgroup focuses on promoting social skills through structured play, and by reinforcing self-help skills and manners.  Playgroup is centered on activities which help toddlers explore the world through touch, sight, hearing, smell and taste. The playgroup staff encourages social interaction, and works to enhance language development and further creativity in a language-rich environment.  ($100.00 per month)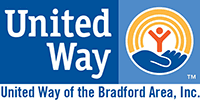 CARE for Children's Early Learning Programs are funded, in part, by the United Way of the Bradford Area, Inc.