Safe Kids Pennsylvania - McKean County Partner
Mission
To promote the prevention of childhood injuries in McKean County through education, collaboration and advocacy.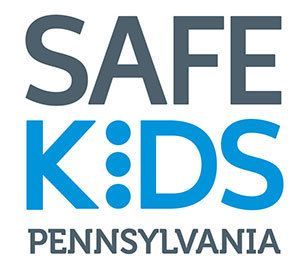 History
In 2005 the CARE for Children Board of Directors identified child safety and injury prevention as a new initiative for the organization after learning that several  children who were receiving therapeutic services were disabled because of accidental injuries.  In April of 2006, CARE learned that McKean County did not have a Safe Kids chapter and applied to Safe Kids Pennsylvania for recognition of a local chapter. Upon approval CARE sought out the support of other community partners and stakeholders in child safety initiatives to form the advisory committee.  The United Way of the Bradford Area and Safe Kids Pennsylvania provided essential start up funding and a private foundation also provided significant support to get the new chapter off the ground.
In 2014 Safe Kids Worldwide sought to move smaller chapters into larger coalitions with specific parameters for operating including the disclosure of major donors and a set number of hours per week devoted to injury prevention activities.  The CARE for Children Board of Directors voted in August 2014 to not pursue becoming or joining a larger coalition and effectively dissolved the chapter.  CARE's child safety and injury prevention program was encouraged to become a partner of the State by Safe Kids Pennsylvania and now the designation is Safe Kids Pennsylvania- McKean County Partner.  In 2018 CARE became affiliated with the national Cribs for Kids® Program and has two Safe Sleep trainers who are able to educate families and distribute cribs.
CARE for Children's Board of Directors annually designates a portion of the organization's budget including personnel costs to child safety and injury prevention efforts, and CARE serves as the fiscal agency for the partnership.
How does Safe Kids Pennsylvania- McKean County Partner fulfill its mission?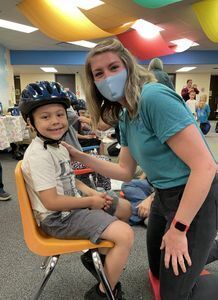 By sponsoring effective injury reduction activities targeted to regional needs,
Promoting awareness and education among child injury prevention advocates,
Supporting public policies and programs that reduce injuries among children and youth,
Providing safety education to children and youth in the focus areas of home safety; fire and carbon monoxide safety; Cribs for Kids® and safe sleep education; child passenger seat safety; and bicycle safety and helmet use.
Marshalling the support of volunteers like YOU!
Advisory Committee
The Advisory Committee is a committee of representatives from various organizations; parents and individuals who are committed to the Safe Kids' mission of preventing injuries to children in McKean County willing to assist and support the development of on-going activities for Safe Kids McKean.
Contact Information
Safe Kids Pennsylvania- McKean County Partner
Lead Organization
CARE for Children
P.O. Box 616
723 East Main Street
Bradford, PA 16701
Phone: (814) 362-4621
Fax: (814) 362-1066
Email: reception@careforchildren.info