Social Work & Family Support Services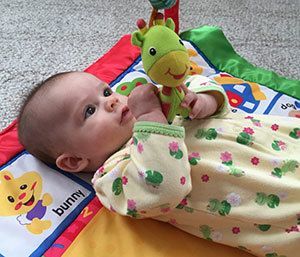 The Social Work and Family Support Services offered at CARE are aimed at providing assessments, referrals and connections to community resources, parent education and support, consultation, advocacy, crisis support, community outreach, and positive social and behavioral interventions for the children and families served.
CARE recognizes that parenting is 'one tough job' filled with both rewards and challenges.  The goal of our Social Work/Family Support Services is to provide family-centered services to help children with delays and disabilities better reach their full potential.
The Role of a Social Worker
A social worker can provide emotional support for parents. A social worker is a person to talk to; someone who will listen and give parents an opportunity to talk about their feelings, challenges and life experiences.  Having children can be stressful and having a child with a delay or disability can add additional challenges.  A social worker will listen to a family's unique concerns and work on a plan for services and assistance that best fits their situation.
A family can identify stressors with the aid of a social worker and brainstorm different types of support or coping strategies.  Some strategies to reduce daily stressors include ensuring physical and mental well-being with nutrition, sleep, and relaxation.  A social worker can assist with parenting stress and ways to balance daily family responsibility.
A social worker can provide a bridge to community resources for a family in order to meet their needs.  Information and referrals include connecting parents with resources such as obtaining SNAP benefits (formerly Food Stamps), enrolling in the medical assistance program or assistance with basic needs such as housing, heating, clothing, furniture, diapers, or WIC.  Together with parents, a social worker can figure out what a family needs, find resources in the community that may be helpful, and assist with the application/referral process. 
For a printable summary of CARE's Family Support/Social Work Program: CARE Social Work & Family Support Services or the Social Work Flyer.
Social Work/Family Support Services: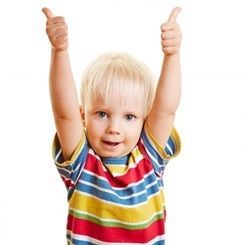 Completing social/emotional assessments
Develop interventions to support the positive social and emotional growth of the child
Making home visits to support the parents in providing positive parent-child interactions
Providing families with information, skills and support related to enhancing the skill development of the child
Providing individual, family, or group counseling to the parent and other family members of a child, as well as appropriate social skill-building activities to the child and parents
Working with the family to address problems in the living situation that impede the maximum use of Early Intervention, therapeutic services, or that negatively impact their child's development
Identifying family needs, and community services and resources that will help meet those needs; make referrals and help connect the family to those resources, help coordinate services, and advocate on behalf of the child and family
Assist families with identifying and securing needed resources, including respite care, transportation, home modifications, specialized equipment, and nursing care
Provide a database of referral sources and network of providers that will maximize community resources
Assist with and facilitate parent-to parent networking, linking families together as sources of support
Offer parent support groups and/or parent education, to help bolster family stability and promote child development
Educate parents about and/or offer training opportunities, to strengthen self- advocacy, increase knowledge of their child's condition, and identify positive ways to deal with the common stressors of caring for a child with special needs
Help raise awareness among providers and caregivers about signs of abuse and neglect surrounding children with special health care needs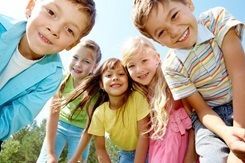 Identify gaps in services and work to bridge those gaps, to provide more comprehensive and effective services
Provide short term counseling, and emotional support to families in times of crisis
Assist families with identifying and building on their strengths, increasing their ability to problem solve, and increasing their sense of empowerment
The Family Support Program sponsors parent workshops where past topics have included:
Stress Management
Parent Empowerment & Advocacy
Understanding School Based Therapy
Understanding Government Benefits
Child Behavior and Discipline
Communication Development
Alternative Therapies and Treatment
Advocacy
Disability Specific Topics
Frequently Asked Questions
How do I know if my family is qualified to participate in the Family Support Program?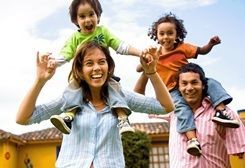 If your child age 0-21 has special health care needs and/or a physical or developmental disability and you reside in McKean County, Pennsylvania or if your child receives professional services from CARE your family is eligible to participate.
How much does it cost to receive Social Work/Family Support Services?
Social Work Services may be provided through the McKean County Early Intervention Program for children birth to three.   Please call (814)-975-1221 (the main office is located in Kane, PA) for more information.  In some cases CARE may be able to bill third party insurance for services not covered by a formal program.  It is CARE's goal to provide services for little or no cost for qualifying families. CARE for Children's Board of Directors is committed to providing holistic care to children with disabilities in the community. The program also receives funding from the United Way of the Bradford Area Inc.
What if my family does not need services, can I still be involved?
Oftentimes families that seek out our services are facing a crisis or other difficulty. We are here to help!
Families that do not need specific family support services still participate in family support meetings, offering help and information to other families. Parent-to-Parent networking is an important part of the family support program and parents of children with disabilities and special health care needs often have valuable insights and experiences to share.