CARE for Children Annual Fund
GROWING with CARE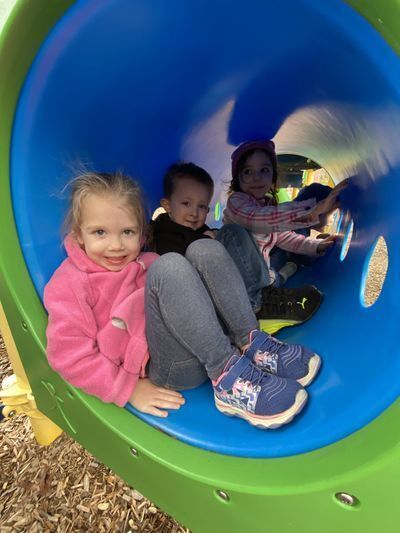 In May 2023, we will celebrate the 10th Anniversary of the completion of the Ashley Booth Griffin CARE for Children Center.  Little did the organization know that the project would be so successful; providing an enduring asset for the community and a remarkable springboard for organizational growth.
CARE has been able to add new and expand services, increase program quality, and attract and retain highly skilled, compassionate, professional staff because of steadfast and loyal donors.  Please consider supporting this year's Annual Campaign which provides much needed funds for programs and services and gives CARE a strong foundation for future growth.
To illustrate the positive impact of the Ashley Booth Griffin CARE for Children Center, please note how CARE services have grown since the 2012-2013 Fiscal Year:
Infants and toddlers receiving Early Intervention increased 53%.
Early Intervention Sessions provided by teachers and therapists increased 87%.
Students receiving therapy services increased 32%.
School-based therapy sessions grew by 27%.
Children and family members benefitting from Community Outreach Services, including Social Work, Special Assistance and Developmental Screenings, increased 24%.
Children and family members who have been positively impacted by child safety and injury prevention initiatives grew by 25%.
The annual operating budget increased by 83%.
Contributions are extremely important because they provide financial support which makes an immediate impact, enriching the lives of children every day.  Please join me and my fellow board members in making a gift to the 2023 Annual Fund to strengthen and support CARE for Children as it continues to grow and excel in its mission of 'improving the lives of children of all abilities.'
Sincerely,
Joseph H. Yaros
Treasurer, Board of Directors
Co-Chair, Building Committee
---
Download and print a 2023 Annual Fund reply form.
---