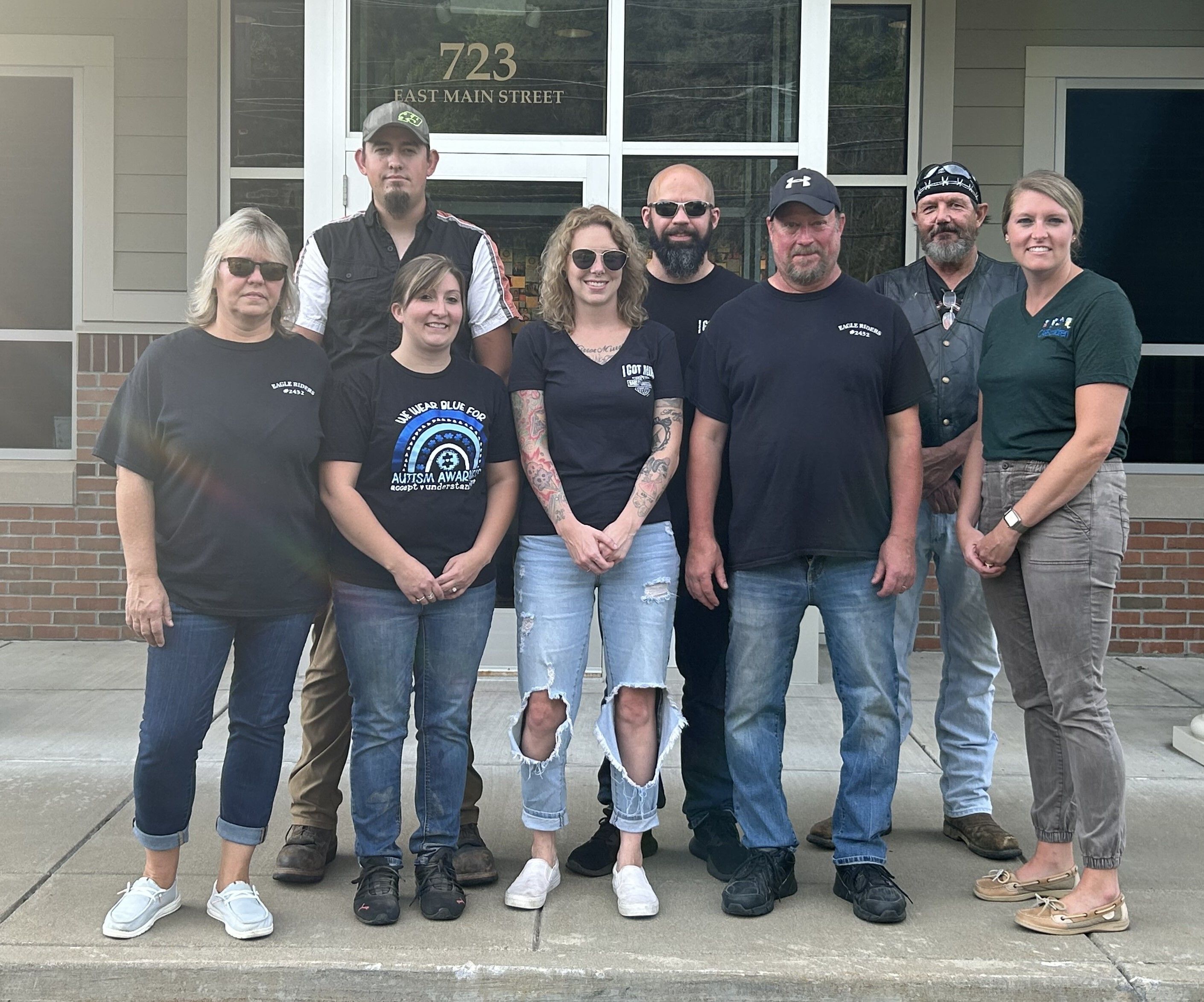 CARE for Children recently received a contribution of $1,050.00 from the Bradford Eagle Riders F.O.E. #2432. The donation was designated to support CARE's therapeutic recreation program for children with disabilities and special health care needs.
"CARE's therapeutic recreation programs are staffed by CARE therapists and serve as an extension of traditional therapy enabling children to practice skills while having fun," said Tina Martin, CARE for Children Executive Director. "CARE is grateful for grass roots organizations like the Eagle Riders who support local organizations, and the people we serve."
The Eagle Riders, with the goal of 'People Helping People', are a group of motorcyclists, who come together to promote the Fraternal Order of Eagles and its causes, by doing what they love to do – help people and ride motorcycles.
Pictured outside the Ashley Booth Griffin CARE for Children Center from left to right are Darlene Buccolini, Travis Krotje, Jessica Deitz, Gail Galloway, Ryan Close, Dan Buccolini, and Denny Snyder from the Eagle Riders along with Kylie Battin, M.S., CCC-SLP, Speech-Language Pathologist representing CARE for Children.