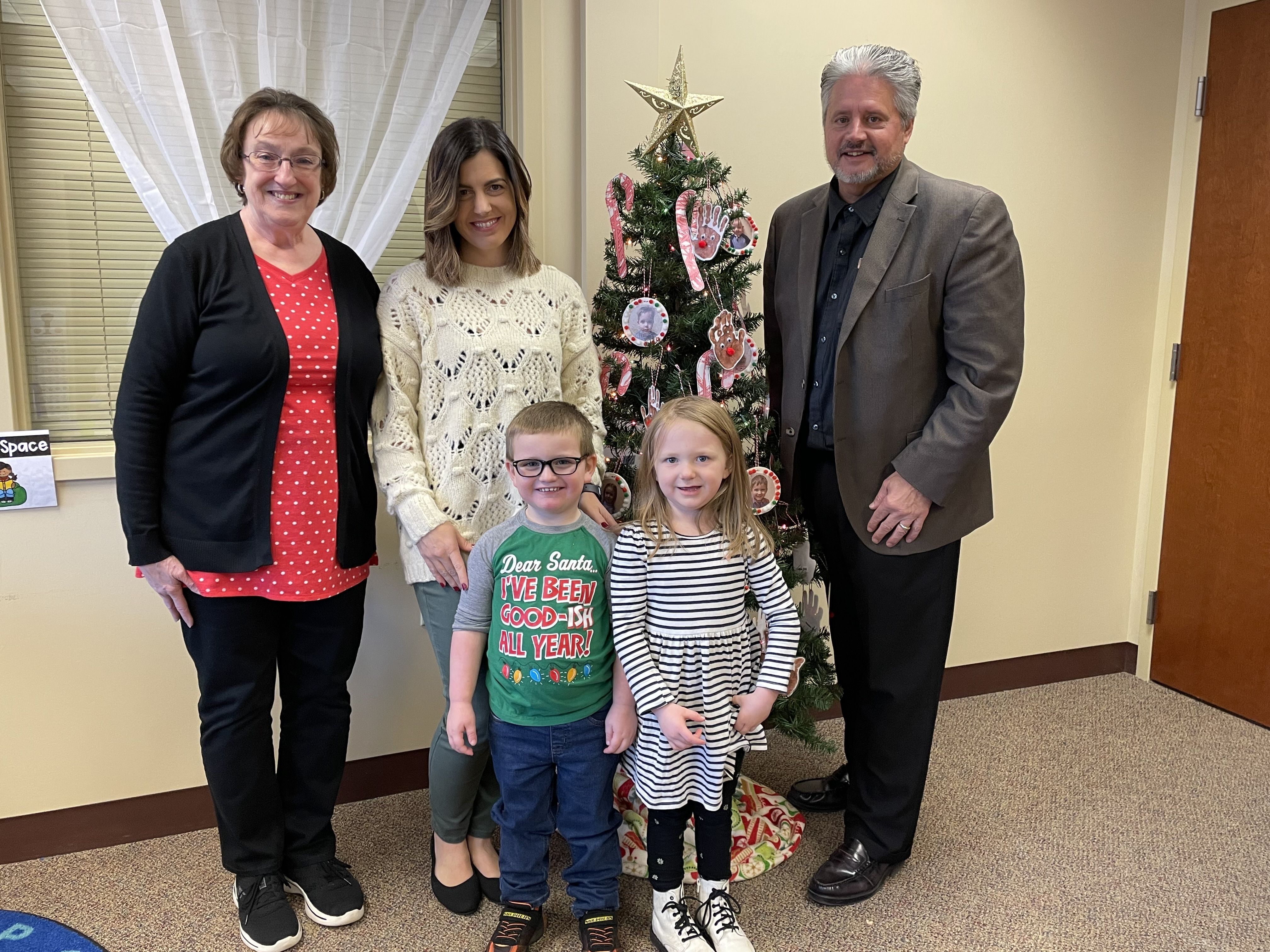 Pre-Kindergarten scholarship contributions to CARE for Children's Rainbow Corner Preschool provide tuition to eligible students and make early learning more accessible and affordable for working families. CNB Bank recently made a $10,000.00 contribution to CARE through the Central Pennsylvania Scholarship Fund designated for preschool scholarships.
Joseph Yaros, CNB Bank's Vice President of Commercial Banking – Bradford, visited Rainbow Corner Preschool at the Ashley Booth Griffin CARE for Children Center on Wednesday. Pictured from left are Barb McGarry, preschool aid; Alexis Close, M.Ed., preschool teacher; students Grayson Shugars and Elaina Taylor; and Yaros. Shugars, age 3, is the son of Ronald and Jeannine Shugars of Bradford, and Taylor, age 4, is the daughter of Matthew and Angela Taylor of Custer City.
CNB Bank's contribution will help fund scholarships for the 2023-2024 school year.
CARE for Children Rainbow Corner Preschool is licensed by the Pennsylvania Department of Education and the daily schedule is aligned with Pennsylvania Early Learning Standards. For more information, please call CARE for Children at 814-362-4621 or visit the early learning page at www.careforchildren.info.