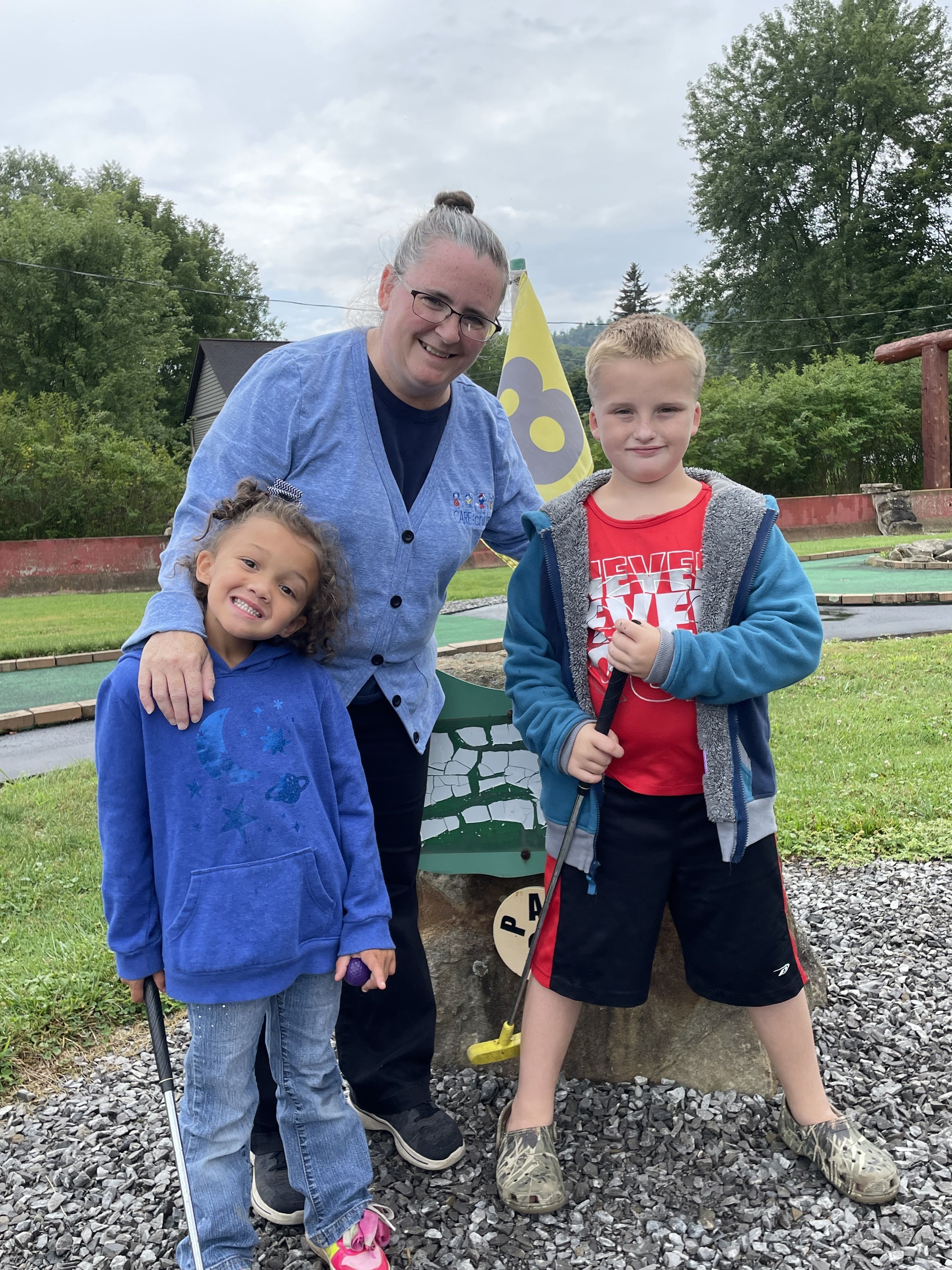 CARE for Children hosted a Summer Fun Day at Mystic Waters Resort in Limestone, New York on Tuesday afternoon, August 16th.  Seventeen children in attendance along with their family members enjoyed mini golf, basketball, cornhole, and other activities.  Pictured on the mini golf course is Kim Miller, OT, CARE occupational therapist, along with Makayla Shugars, age 5, and Isaiah Shugars, age 7.  Makayla and Isaiah are the children of Ron and Jeannine Shugars of Bradford.
Events like these are part of CARE for Children's therapeutic recreation program for children of all abilities and are funded in part through donations and support from the United Way of the Bradford Area, Inc.
CARE for Children is a non-profit organization which provides pediatric therapy services, early learning programs, child safety and injury prevention initiatives, and community outreach services for children of all abilities.